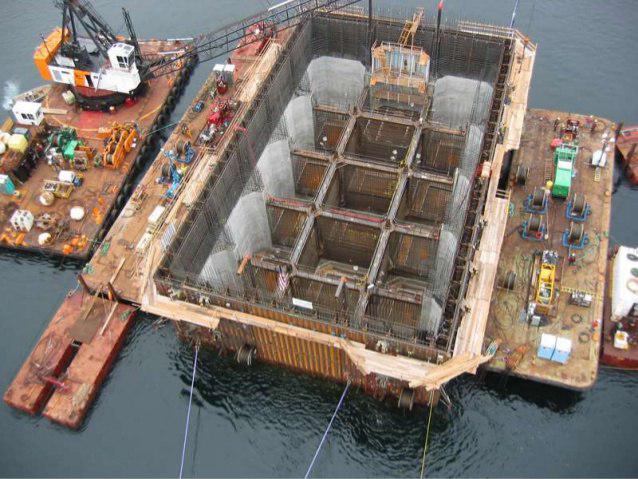 Caissons are huge semi deep concrete foundation which provide enough balance and stability for its superstructure and usually is embedded on a previously improved ground. It is also applicable to use replaced granular soil to act as in minor concentrated loose sands.
Rapid Impact Compaction (RIC) is an ideal method for increasing soil compaction and bearing capacity and reducing the settlement and the risk of liquefaction in loose Sands. This method is fast and economical and is environmental friendly.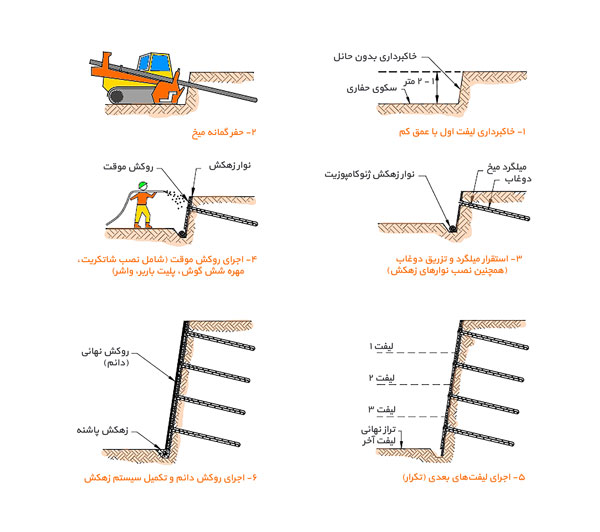 Soil nailing is a passive method for stabilizing deep excavations and steeply lands. This method can provide enough safety factors against any possible rupture limits during and after excavation and also limits the ground movements and sometimes is applied for strengthening existing unstable ground.